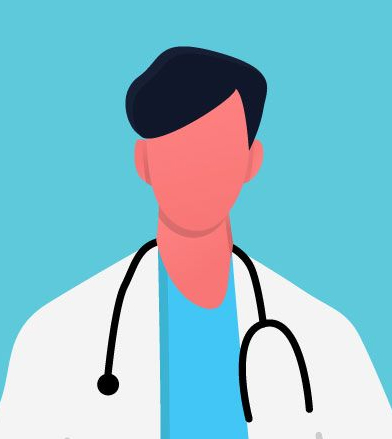 MD(Anaes) IDCCM., (Critical Care)
Consultant Anesthesiology & Critical Care Medicine
Monday to Saturday (8.00AM -5.00PM)
About
Dr. SARAVIN NALLAIYAN
Dr.Saravin Nallaiyan is highly Qualified professional and expert intensive care specialist with strong clinical abilities and vast experience. He is passionately committed to serve first-rate patient care. Dr.Saravin Nallaiyan completed MD (Anaesthesiology) from Narayana Medical College, Nellore, Dr.NTR University and 1.D.C.C.M (Critical care fellowship) from Kovai Medical Centre And Hospital, Coimbatore.
Dr.Saravin Nallaiyan has been associated with many prestigious organizations like Hamad Medical Corporation (Qatar), VPS Lakshore Hospital, Cochin. KMCH Hospital, Coimbatore. He has clinical experience in Medical College Hospital. He takes keen interest in educational activities, CPR awareness training and research activities. Dr.Saravin Nallaiyan has extensive experience in critical care management.
Vast experience in managing Trauma patients with the golden hour resuscitation protocol.
Efficiently leading the team in managing all Trauma, Burns, Sepsis and Poisoning patients for the past 11 years.
Trauma
Difficult Airway Management
Invasive Lines
Bronchoscopy
Intercostal Chest Tube Insertion
POCUS (eFAST+Lung USG)
Prone Ventilation
Post Cardiac Arrest Management
Burns Victims & Other Emergencies
Multi Disciplinary Rounds
Resident Teaching
Making Definitive Plan of Management
He has residency in Anaesthesiology at Narayana Medical College, Nellore in May 2009 & had successfully passed the final MD examination in May 2012.
He had received proficient training in the anaesthetic management of General Surgery, Orthopaedic, ENT/ otorhinolaryngology, obstetric and gynecology patients.
In addition, he had rotated through surgical specialties such as Cardiothoracic & Vascular Surgery, Oro-maxillo-facial Surgery, Neurosurgery, Paediatric Surgery & Plastic Surgery and capable of competently handling these subset of patients.
He has completed the Critical Care Fellowship in 2015
He is well versed skills in managing Patients in Shock & Sepsis, ARDS, Acute Pancreatitis, SAH, Mechanical Ventilation.
He has completed ACLS Workshop, Sepsis Stewardship ATLS & updated till now.
Research and Publications

Presented a paper "EFFICACY OF PERITUBAL INFILTRATION OF ROPIVACAINE, BUPIVACAINE & SALINE IN ALLEVIATING POSTOPERATIVE PAIN IN PERCUTANEOUS NEPHROLITHOTOM", Anaesthesia state conference Andhra Pradesh 2009.
Guide for paper presentation :
COMPARISON BETWEEN DEXMEDOTIMIDINE AND XYLOCARD FOR ATTENUATING EXTUBATION RESPONSE" IN PONZAC 2013
BIS Monitoring in Brain dead Patient in Hamad Medical Corporation, Qatar.
Continued Medical Education CME sessions attended
Indian Society of Anesthesiologist National Conference - 2009.
Nerve Block workshop in Ganga Hospital India for one week in 2014.
National Critical care conference 2015, 2016, 2018.
Attended the following courses :
Mechanical ventilation course & workshop, Chennai, India August 2014, 2018.
Hemodynamic & Echocardiography workshop, Chennai, India 2014, 2021.
Annual Refresher course, Chennai, December 2014, 2019.
BLS &ACLS course, Coimbatore, 2014, 2016, 2021.
Comprehensive Trauma life support (CTLS) 2016.
BLS and ACLS, Qatar in 2019.
Difficult Airway Workshop Hamad Medical Corporation Qatar in 2020.