Best Urology Hospital in erode
At Care 24 Hospital, our Urology Department is dedicated to providing exceptional care for a wide range of urological conditions. We understand the importance of urological health in maintaining a high quality of life, and our expert team is committed to offering comprehensive, patient-centered services to meet your unique needs.
We are equipped with all diagnostic armamentarium to diagnose urological diseases. Our specialists are specially trained to diagnose and provide medical and surgical problems.
Endoscopic procedures for prostate, bladder, kidney stones and Ureteric stones.
Fully equipped centre to treat cancer of the male and female genitalia and urinary tract.
Our Urology Department is staffed by a team of highly skilled urologists, nurses, and support staff who bring extensive experience and expertise to the field. We are dedicated to staying at the forefront of medical advancements to ensure you receive the best care possible.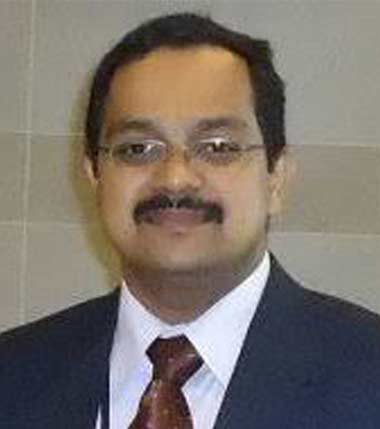 Consultant – Urologist And Andrologist
Reception- For Appointment
Comprehensive Urological Services
At Care 24 Hospital, we offer a comprehensive range of urological services, including:
Prostate Health:

We provide screenings, diagnostic tests, and personalized treatment plans for conditions such as prostate cancer, benign prostatic hyperplasia (BPH), and prostatitis.

Kidney Care:

Our team specializes in the diagnosis and treatment of kidney stones, kidney cancer, and various kidney disorders.

Bladder Health:

We offer solutions for urinary incontinence, overactive bladder, bladder cancer, and interstitial cystitis.

Men's Health:

Our services include the management of erectile dysfunction, infertility, and other men's health concerns.

Female Urology:

We address urinary incontinence, pelvic organ prolapse, and other urological issues affecting women's health.

Minimally Invasive Procedures:

Care 24 Hospital offers advanced minimally invasive surgeries for various urological conditions, ensuring faster recovery and reduced discomfort.
Our team is here to provide the expertise, support, and compassion you deserve on your journey to better urological health. Contact Care 24 Hospital for the best treatment.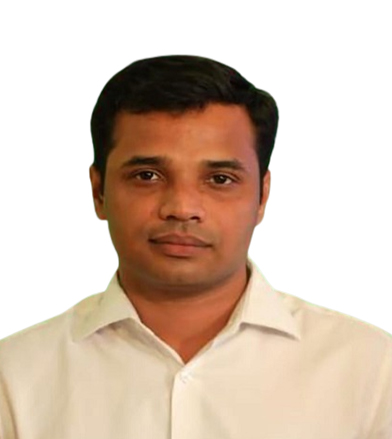 DR P.VIJAY
MD.,DNB(Cardiology) FSCAI
Consultant - Neuro Surgeon OP- For Appointment - 9003617736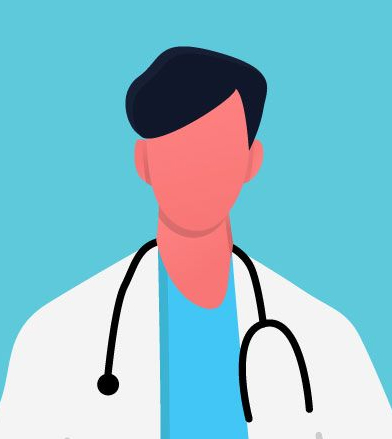 Dr. SARAVIN NALLAIYAN
MD(Anaes) IDCCM., (Critical Care)
Consultant -Anesthesiology & Critical Care Medicine Reception- For Appointment- 88833 11993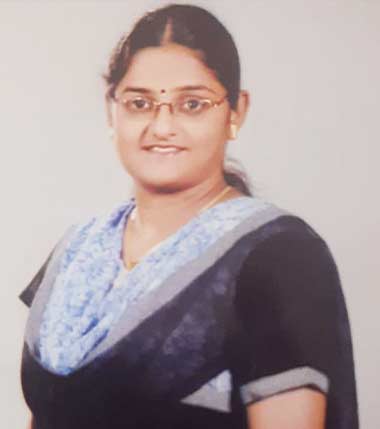 Dr. Shanthini Prasath
MBBS., DA.,
Consultant - INTENSIVIST Reception For Appointment- 8883311993
Dr. T.C.Gnanasekaran
MS.,M.Ch.,(Plastic).,
Consultant - Plastic And Hand Surgeon Reception- For Appointment- 88833 11993
Dr.C. SAMPATHKUMAR
MD(Gen.Med)., DM (Neuro)
Senior Consultant Neurologist OP- For Appointment - 9443338613
Dr.C.P.Ayyappan
MD., DM,(Med. Onco)
Consultant - Medical Oncologist Reception- For Appointment- 88833 11993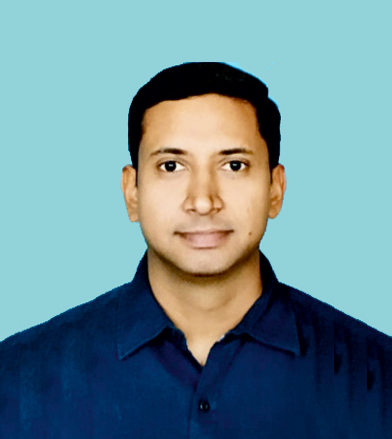 Dr.G.Sathiyavelavan
MS.,M.Ch., (Surg.Gastro) FMAS
Consultant - Neuro Surgeon OP- For Appointment - 9655986464
Dr.G.Sholai Selvan
MBBS., MS., (ENT)
Consultant - Otorhinolaryngology (ENT) OP- For Appointment - 9655986464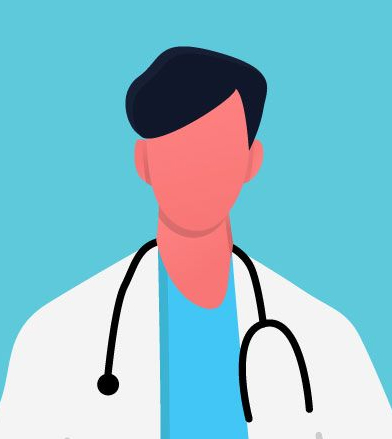 Dr.I.Selvaraj
MD.,DA.,
Consultant - Anaesthesiologist Reception For Appointment- 8883311993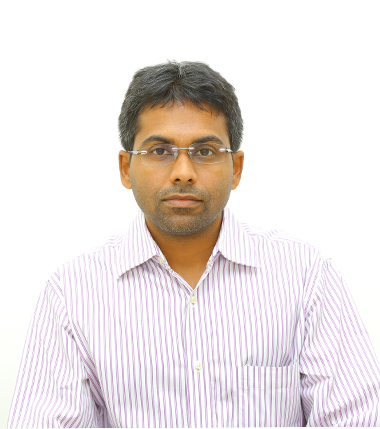 Dr.K.Aravindkumar
MBBS., MD., (Paed)
Consultant - Paediatrics & Neonatologist OP - For Appointment - 9655920202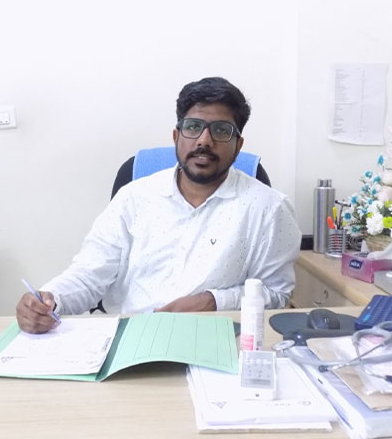 Dr.K.Balasubramani
MS., M.Ch., (Neuro Surg)
Consultant - Neuro Surgeon OP- For Appointment -📞 9655975252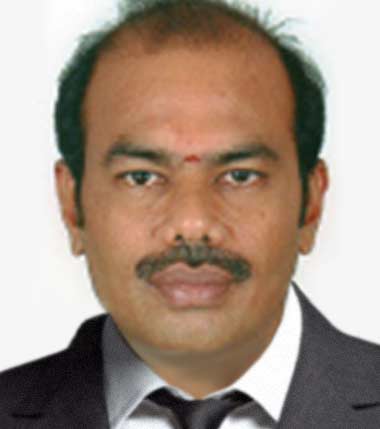 Dr.K.K.Uma Shankar
B.Sc., BDS.,
Consultant - Dental Surgeon Reception For Appointment- 8883311993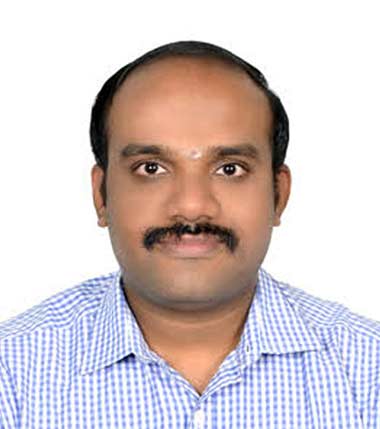 Dr.K.Umashankar
MD., DM., (Pulmonologist).,
Consultant - Chest Physician & Interventional Pulmonology Reception- For Appointment- 88833 11993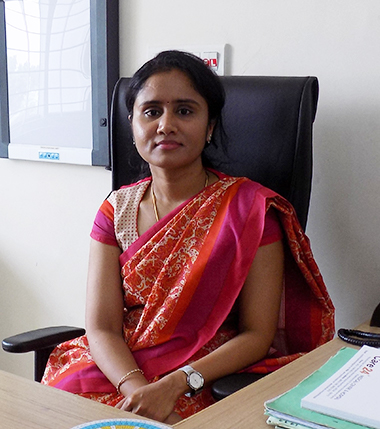 Dr.K.V.Rohini Aravindkumar
MBBS., MD, (OBG), Fellow in Reproductive Medicine, FMAS
Consultant - Obstetrics & Gynaecolgist and Reproductive Medicine Reception- For Appointment 8883311993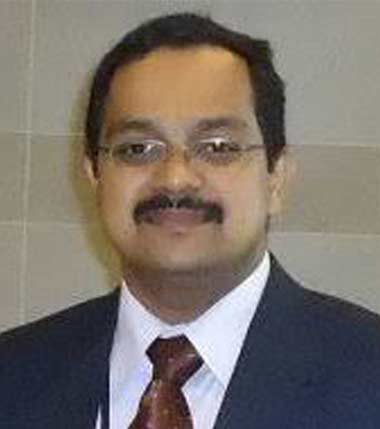 Dr.M.Gopinath
MS., DNB., (Urology)
Consultant - Urologist And Andrologist Reception- For Appointment- 88833 11993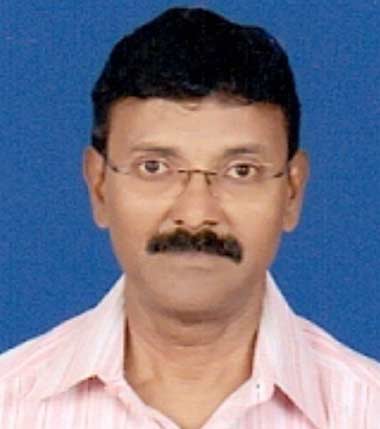 Dr.P.Arunmozhi
B.Sc.,MBBS.,DA.,
Consultant - Anaesthesiologist Reception For Appointment- 8883311993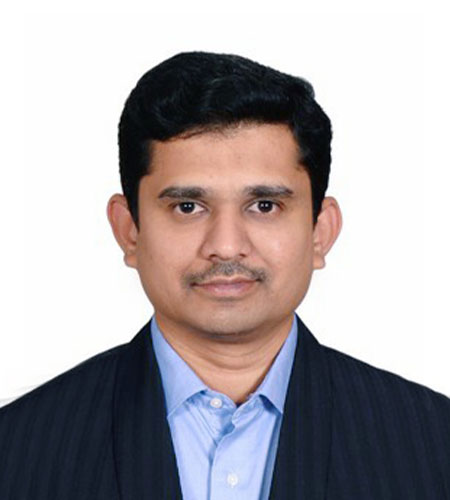 Dr.Prabakaran
MBBS., DMRD.,
Consultant - Sonologist Reception For Appointment- 8883311993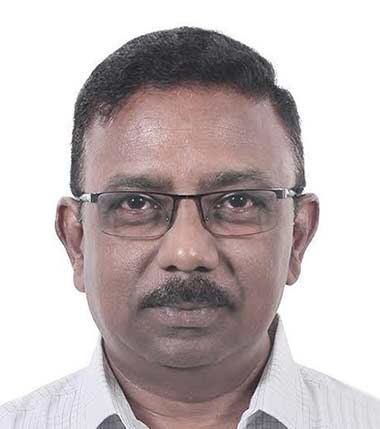 Dr.S.A.Senthilnathan
MBBS.,DMRD.,
Consultant - Sonologist Reception- For Appointment- 88833 11993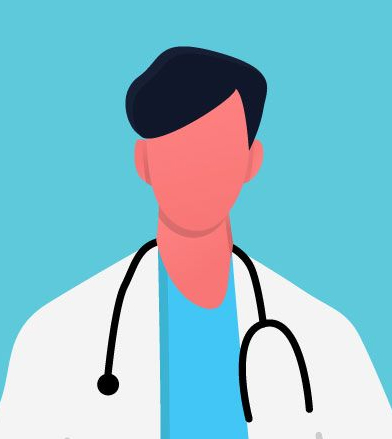 Dr.S.Chandra
MBBS.,(Sonologist)
Consultant - Sonologist Reception For Appointment- 8883311993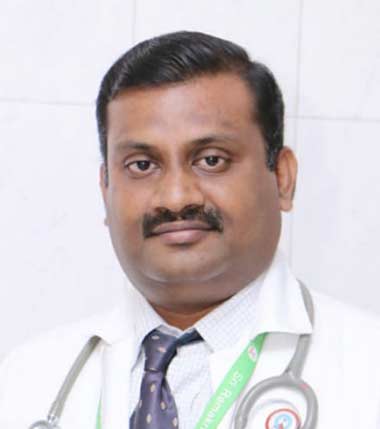 Dr.S.Devaprasath
MD (Paed)., FNB.,(Paed Cardio)
Consultant - Paediatrican & Cardiologist Reception- For Appointment- 88833 11993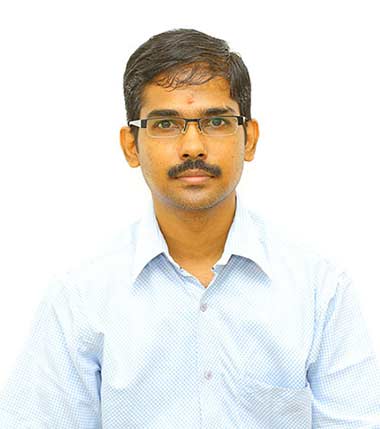 Dr.S.Karthikeyan
MS., MRCS (Edin), DNB., M.Ch.,(Surg Onco)
Consultant - Surgical Oncologist Reception- For Appointment- 88833 11993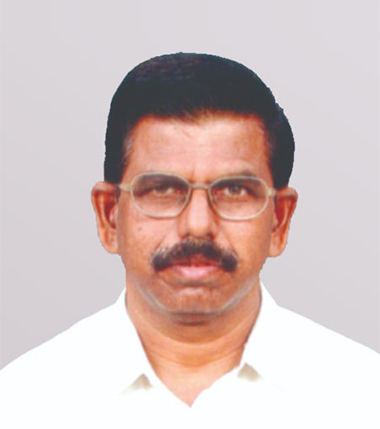 Dr.S.Karuppannan
MS.,M.Ch., (Paed Surg) FICS Op Booking
Sr.Consultant – Paed.Surgery & Laparoscopic Surgery  OP Booking: 8883311993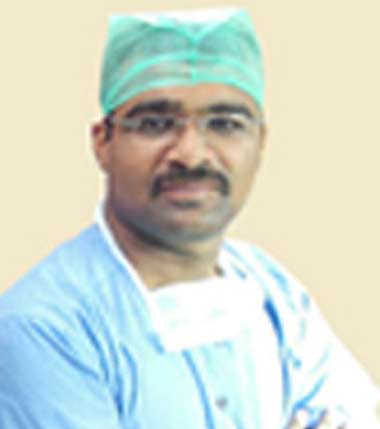 Dr.S.Mahendra Perumal
M.D.S
Consultant - Faciomaxillary Surgery Reception- For Appointment- 88833 11993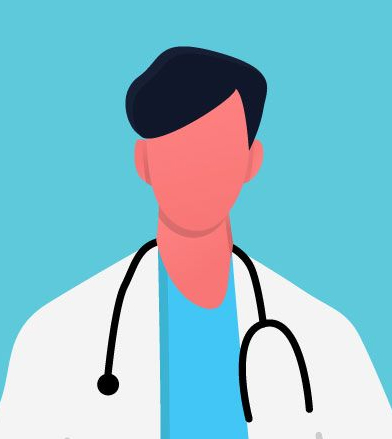 DR.S.N. Neelavathi
Consultant - Dental Reception- For Appointment- 88833 11993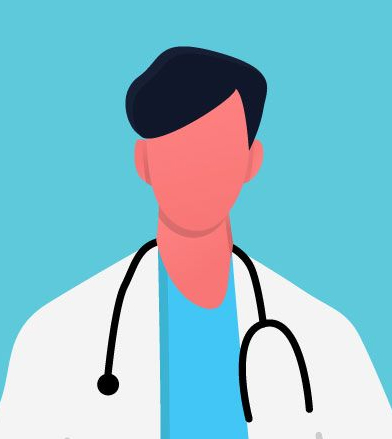 Dr.Subha Arunkumar
MD., DVL.,
Consultant - Dermatologist And Cosmetologist Reception- For Appointment- 88833 11993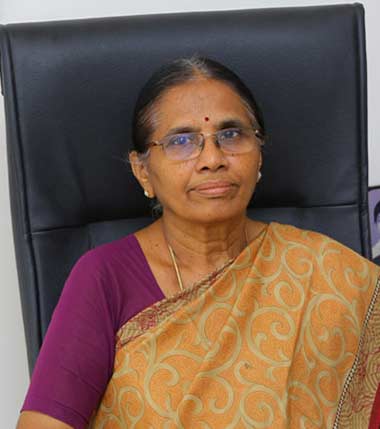 Dr.Sulochana Karuppannan
M.B.B.S., D.G.O
Sr.Consultant – Obstetrics & Gynaecology Reception- For Appointment - 8883311993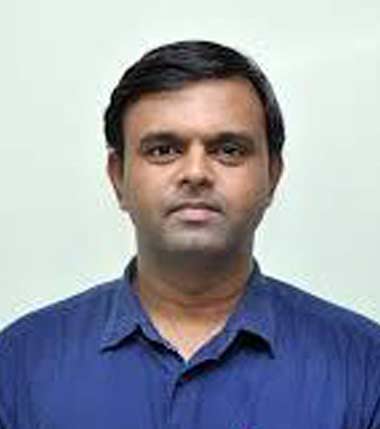 Dr.T.A.Balakumaran
MD.,DNB., (Gastro).,
Consultant - Medical Gastroenterologist Reception- For Appointment- 88833 11993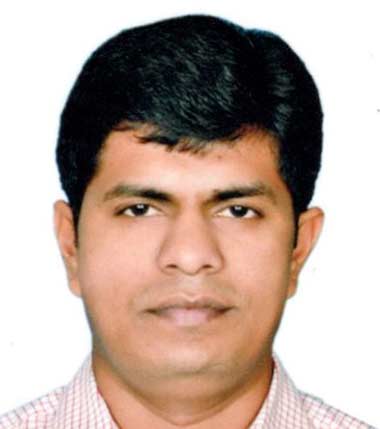 Dr.T.Janarthanan
D.Ortho., DNB.,M.Ch.,(Ortho)., Fellow In Arthroplasty(DHMC-USA)
Consultant - Joint Replacement, Arthroscopy And Trauma Surgeon OP- For Appointment - 9655986464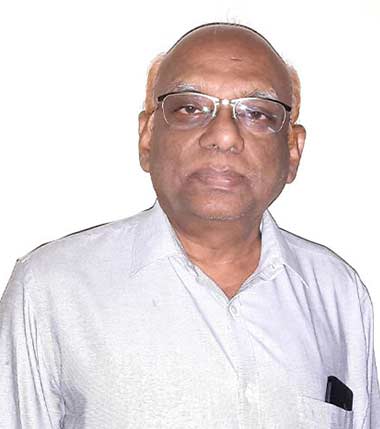 Dr.V.B.Rajavel
MBBS., PGDH. Sc, (US),C.Dip.,M.Sc (Psy).,
Consultant - Sonologist Reception For Appointment- 8883311993
Dr.V.Naveenkumar
MBBS., DPM., FIPS (Pshyco).,
Consultant - Psychiatrist Reception For Appointment- 8883311993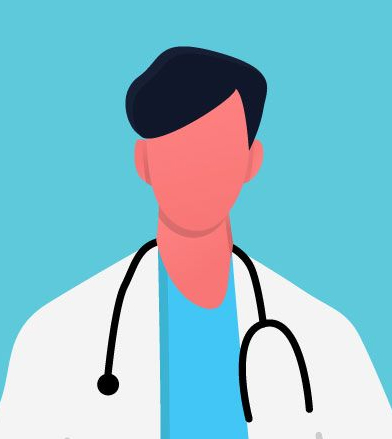 Dr.Vijayaragavan.R
MBBS , MD
Consultant- General Medicine Reception- For Appointment- 88833 11993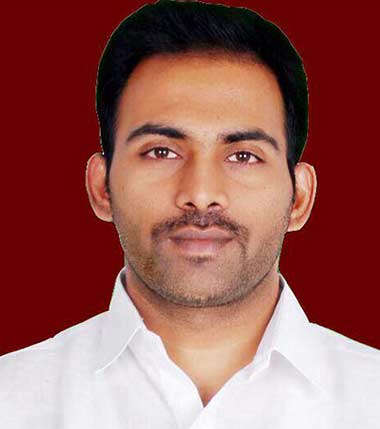 Dr.Yuvabalakumaran
M.D.R.D., Fellowship In Fetal Medicine.,
Consultant - Sonologist Reception For Appointment- 8883311993