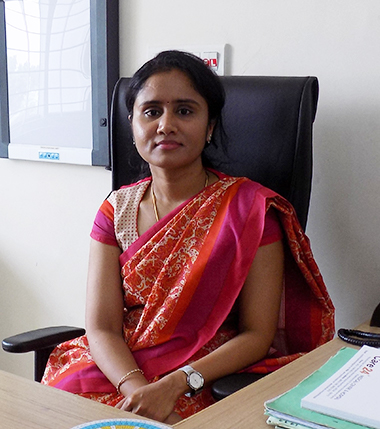 Dr.K.V.ROHINI ARAVIND KUMAR
MBBS., MD., (OBG), Fellow in Reproductive Medicine., FMAS

Consultant - Obstetrics & Gynaecolgist and Reproductive Medicine
Monday to Saturday (8.00AM -5.00PM)
About
Dr.K.V.ROHINI ARAVIND KUMAR
Dr.K.V.Rohini Aravind Kumar completed her under graduation in Medicine & Surgery from Meenakshi University, Chennai. Then she accomplished her MD in Obstetrics & Gynaecology from Annamalai University located at Chidambaram. Also completed one year Fellowship in Reproductive Medicine during 2017 at CIMAR FERTILITY CENTRE, Kochi, Kerala where she has undergone hands on training in OBGYN Ultrasound scans & procedures, Laparoscopic Surgeries, Reproductive physiology, endocrinology and genetics, Medical and surgical treatment of infertility, Assisted Reproductive Technologies in Infertility including Andrology, Embryology and Cytogenetics. From 2018 onwards working as a full time Obstetrics & Gynaecology, Reproductive Medicine -consultant in Care24 Medical Centre & Hospital, Erode.
1980-1981 - JIPMER – Senior Resident
1981-1982 – CSI, Erode - Consultant Surgeon & Medical Superintendent
1982-2010 – BABY HOSPITAL, Erode – Director & Paediatric Surgeon
2010-2014 – Sulochana Karuppannan Hospital, Erode - Director & Paediatric Surgeon
Trained and authorized to perform
Advanced Gynaecological & Laparoscopic surgeries
Hysteroscopy surgeries
Maternal health care
Normal Vaginal Deliveries
High risk pregnancy care
Dysmenorrhea Treatment
Infertility Treatment
Hysterectomy surgeries
Family Planning procedures
Tubectomy / Tubal ligation
Also Specialized in Reproductive Medicine
Minor and Major Procedures in reproductive medicine
Assisted Reproductive Technologies
Advanced Treatments and Services in Infertility such as
IUI- Intrauterine Insemination
IVF - In-Vitro Fertilization
ICSI - Intracytoplasmic Sperm Injection etc..
Irregular periods, Menopause management & PCOS Treatment
Advising patients on birth control and fertility matters
Educating patients on reproductive health issues and disease prevention