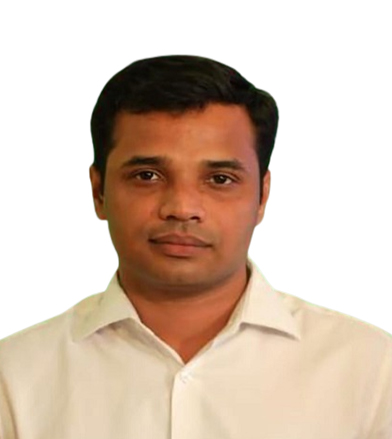 MD, DNB (Cardiology), FSCAI

Cardiac Consultant & Interventional Cardiologist
Monday to Saturday (8.00AM -5.00PM)
Dr. P. Vijay is trained in clinical and interventional cardiology. He did MBBS from Madurai Medical College, MD General Medicine from Madras Medical College, and D.N.B (Cardiology) from Southern Railway Hospital, Perambur.
Thereafter he worked in Velammal Medical College, Madurai as consultant cardiologist, from 2017-2018 and also he worked in KMCH Hospital, Erode as a consultant Interventional Cardiologist from 2018- 2022. Then he established the Department of Interventional Cardiology in Care24 Medical Centre and Hospital in September 2022.
He has the expertise skills to carry out all kinds of Invasive Cardiac Procedures, such as Angiography, Angioplasty and Stenting, Rotablation. He is specialised in device implantations like pacemaker, defibrillator, biventricular pacing for heart failure patients and implantable loop recorders for syncope patients.
Acyanotic and Cyanotic Congenital Heart Disease
Heart Failure — Elective, Emergency and Device Therapy
Acute Coronary Syndrome and Chronic Stable Angina
Arrhythmias- Brady and Tachyarrhythmias and Device Therapy
Valvular Heart Disease
Hypertensive Heart Disease
Cardiomyopathy
Expertise in following procedures
Primary PCI
Elective PTCA
Pacemaker — Single Chambar Atrial And Ventricular pacing
Dual Chambar pacing
Fraction Flow Reserve (FFR)
Instantaneous Wave Free Ratio (IFR)
Implantable Cardioverter Defibrillator (ICD)
Cardiac Resynchronisation Theraphy (CRT)
Device Closure — ASD/VSD/PDA
Balloon Mitral Valvotomy
Individually done in 3000 Angiograms, 1000 Angioplasty, 50 pacemaker and 5 ICD.
Fellow of society for cardiovascular angiography and Interventions. (FSCAI)
RESEARCH : Two years followup study of consecutive heart failure patients admitted for congestive heart failure.
Echo Cardiography Lab with Doppler Facilities.
TMT (Treadmill Test) and Holter Monitoring
Modern Cath Lab with most recent technology (1GS-530)
Facilities for balloon Angioplasty with stenting. Balloon Valvotomy and Valvoplasty and Device Closure for Congenital defects (ASD, VSD & PDA)
Fully equipped Coronary Care Unit with facilities of temporary and permanent pacemakers, Ventilators and IABP, Cardiac Resynchronisation Technology (CRT) and Implantable Cardioverter Defibrillator (ICD).