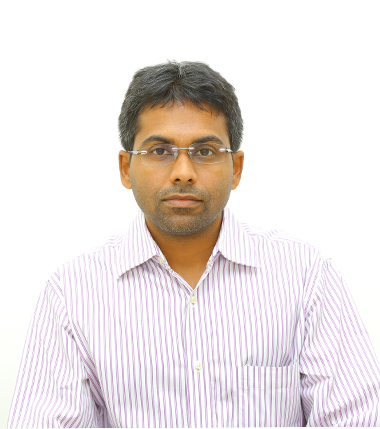 MBBS., MD., (Paed)

Paediatrics
Monday to Saturday (8.00AM -5.00PM)
Dr.K.Aravind Kumar completed his under graduation in Medicine & Surgery from PSG Institute of Medical Sciences & Research, Coimbatore with first class distinction. Then he accomplished his MD in Paediatrics from Annamalai University, Raja Muthiah College located at Chidambaram. He underwent additional certification courses such as Neonatal Resuscitation Programme, Paediatric advanced life support etc., He worked as Paediatrician in Dr.Mehta's Children's Hospital, Chennai during 2009-2010 & from 2010 to 2014, in Sulochana Karuppannan Hospital, Erode. Presently, working as full time Paediatric consultant in Care24 Medical Centre & Hospital, Erode from 2015.
2009 - 2010 - Dr. Mehta's Hospital - Pediatrician
2010 - 2014 - Sulochana Karuppannan Hospital, Erode - Pediatrician
2015- present - care 24 hospital - Consultant (Pediatrician & Neonatologist)
Trained and authorized to perform
New born & Neonatal Care
Administering Child Vaccinations
Lactation Counselling
Diet Counselling
Parental Counselling
Childhood Infections
Adolescent Paediatrics
Childhood Obesity Management
Conducting physical examinations
Evaluating a child's physical, emotional, and social development
Providing general health advice
Diagnosing and treating various medical conditions
Accomplished post-graduation in first class with distinction
Thesis work done on the topic, "Role of probiotic supplementation in preterm babies".
AWARDS AND PROFESSIONAL ACHIEVEMENTS
2022- Active Paediatrician Award by Indian Academy of Paediatrics (IAP), Erode
By his efforts , Care 24 Medical Centre & Hospital received "Baby friendly hospital by UNESCO during 20
IAP, Erode – as a Treasurer & as a secretary for past 4 years conducted 24 CME Programmes
Indian Medical Association , Erode – Active Treasurer
Past president at BNI, Erode
Active member in Association of Healthcare Providers of India (AHPI)
Attended Consortium of Accredited Health care Organisation (CAHO) workshop- Internal Assessor for NABH Entry Level